Press releases related to the book:
There are the last 100 copies of the limited edition left
(29. 1. 2018)
The last 100 copies of the limited edition of Yellow - blue Rally are waiting for their owners. The book signed by the winners of Barum rally - H. Demuth, R. Baumschlager, R. Kresta, J. Kopecký, J. Šedivý, F. Wittmann, V. Blahna, V. Pech, J. Haugland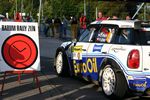 A competition for the book about the history of Barum Rally or what I want to read next
(22. 1. 2018)
The stocks of our fouth book are getting thinner so the new question is raising these days: What rally topic to deal with, what shall I write about?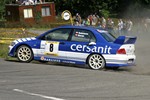 Yellow-Blue Rally - Frequently Asked Questions
(28. 3. 2017)
Since January of this year the fans of automobile competitions can order limited and standard edition of the book about the history of Barum Czech Rally Zlin under favourable conditions. A few months before the release both...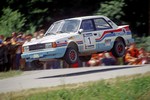 Antonin Bahensky? That is Czech Martin Holmes!
(26. 2. 2017)
The name of Antonin Bahensky is well-known to all automobile competition experts from the Central Europe. Since the times, when vast majority of Czechoslovak magazines were using his photographs...
400 pieces remaining of Yellow-Blue Rally Limited Edition
(15. 2. 2017)
The Limited Edition of comprehensive book about the biggest competition in the Czech Republic, the Barum Czech Rally Zlin, has been signed by nine of its winners. After one month sale, it still can be pre-ordered...
Thirty-four-year old Miroslav Konderla draws pictures for fun
(8. 2. 2017)
He draws pictures beautifully and because he draws mainly cars, it wasn't just a coincidence that his pieces will show up also in the book about Barum Rally. Of course we believe that he will be very happy about it. Mostly we hope...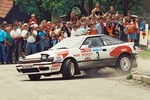 Franz Wittmann and Yellow-Blue Rally? Yes!
(26. 1. 2017)
The signing marathon of Barum Rally champions in November last year has been finished by Raimund Baumschlager, figuratively closing the door of the printing office. Ordinary, by painstaking work fulfilled times was supposed...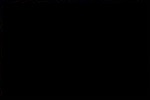 Co-author of the book, Mr. Jiri Fryje, has died
(24. 1. 2017)
Co-author of the book, Mr. Jiri Fryje, has died.
"600" limited edition about Barum Rally pre-order now
(9. 1. 2017)
The book about Barum Rally named Yellow-Blue Rally will be published in August this year, but you can pre-order its limited edition containing eight signatures of selected winning stars already now.
An Interesting Offer: Barum Rally 1971, 1972 and 1973
(2. 1. 2017)
Do you have various authentic shots from these years of Barum Rally? Are you an owner of quality photographs from these years, which you haven't showed to anyone yet and didn't even try to publish them?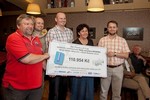 The children's hospital will get help from the Barum Rally book
(5. 12. 2016)
The book project of Barum Rally is slightly different than the concept in 2013, but children will make a profit from this book regardless. To be precise, patients from children's department in Klaudyan's Hospital in Mlada Boleslav.
What they said about the Barum Rally limited edition book?
(30. 11. 2016)
Jan Kopecky: "It's absolutely clear it is a price worthy act. I'm glad I could be a part of history of this competition as well as this book. I gladly arrived to sign it."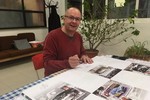 The limited edition is completed!
(30. 11. 2016)
Raimund Baumschlager really arrived to sign his portion of sheets. All eight selected winners from the history of Barum Rally arrived and signed it all! The limited edition is completed!
We should scan it instead, right?
(23. 11. 2016)
On the 23rd November 2016, the eyes of both signing men and winners of Barum Rally looking at the pile went doubtful. "We should scan it instead, right?" Jiri Sedivy, M.Sc. And Vaclav Blahna tried me almost the cute way.
Got short name, will handle it quickly
(19. 11. 2016)
I like rain. But now it rains annoyingly. It's seven o'clock in the morning, Saturday 19th November 2016. Together with Vaclav Pech we are standing outside the printing office waiting for opening hours.


The train has left the station!
(18. 11. 2016)
It has begun on Friday 18th November 2016, nine fifteen in the morning. Right at that moment Roman Kresta took the blue marker pen and started to sign the sign-cards dedicated for the limited edition of the Barum Rally book.